This page is for you—and this page will necessarily contain SPOILERS so please read comments at your own risk.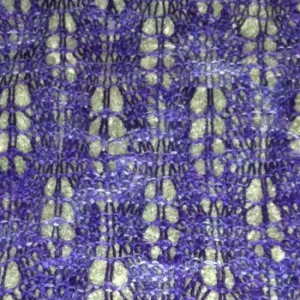 Have a design based on Rosie's Shawl (or super-awesome mitts from the beginning of the book)?
Then by all means, design, write, knit, photograph, and upload to your blog, Raverly-Etsy-Craftsy shop.
Once you have your design all safe and sound in its online home, use the comments option below to share your lovelies with the world!
Yes!
We're inviting you to sell your patterns here! (Though if you want to give yours away, that's fine too. Thank you!)
The rules:
patterns shared here must be inspired by the novel Grounded;
patterns you share as your own must actually BE your own—please be nice. You don't want Rosie coming after you;
patterns shared here must have a photo;
patterns shared here must have a link out to your blog or shop where folks can see more and get the pattern if they want;
patterns shared here must be for sale or given away somewhere else on the web (we can't host your file here, sorry. That's what Raverly-Etsy-Craftsy shops are for);
patterns shared here must be family-friendly;
we reserve the right to remove patterns or posts (not that we dream that might happen, but it's better to have it said, don'tcha think?).